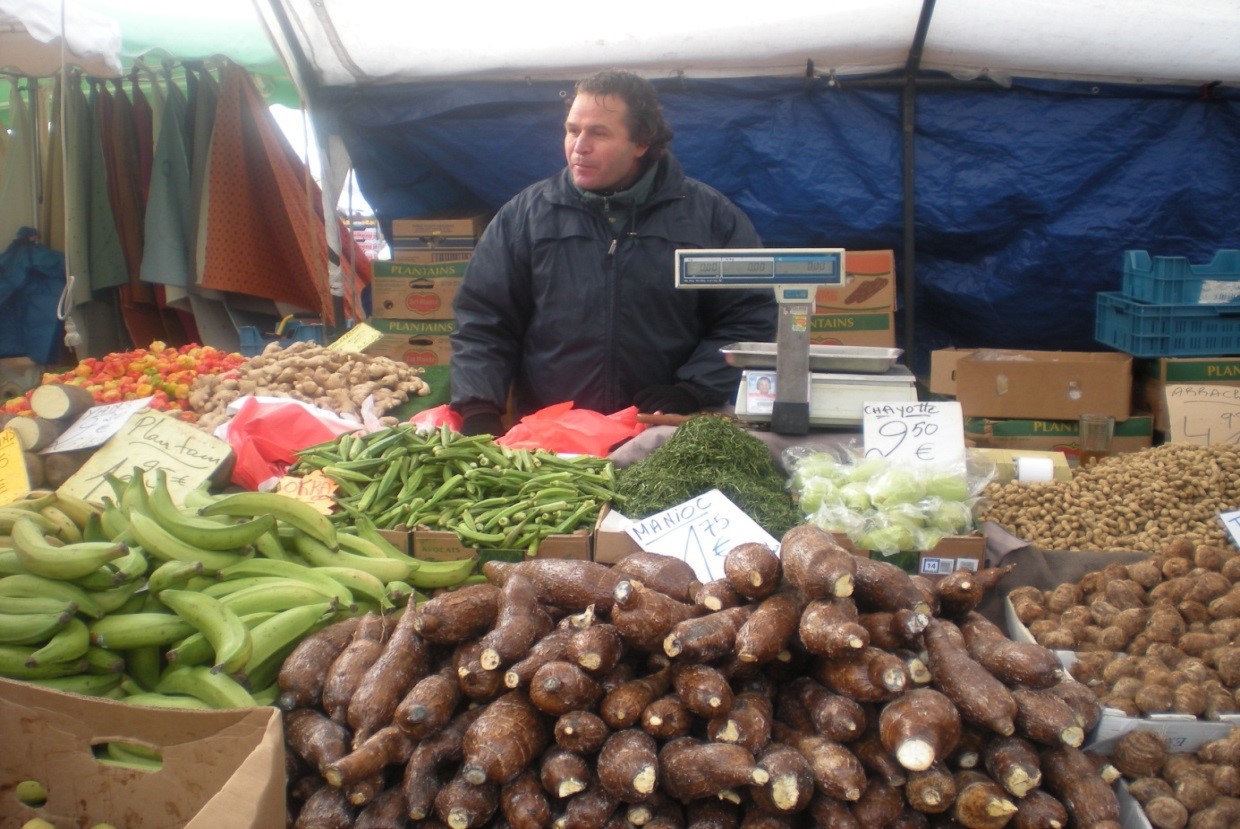 In collaboration with the Federation of Anglophone Africans Belgium and the Africa Europe Faith and Justice Network, The Food Bridge is organizing an international forum in November in Brussels Belgium. This event will focus on the input of the African Diasporas in the agribusiness sector in the African continent. We believe members of the African diaspora are in a unique position to play an important role in the growing agribusiness and food sector in the continent.
The engagement of African entrepreneurs in agriculture and food production in the continent, is being promoted and given support by global agencies, yet non seem to take into consideration the role the African diaspora play in the agriculture and food sector in Africa. For the African diasporas, eating 'home' food is an important part of their daily lives in different parts of the world. There are many 'African shops' stocked with food grown in the continent in different cities in the developed countries. So insuring that there is a sustainable agriculture, producing safe African food is also of importance to many in the diaspora, as well as a continuos flow of 'home' food from Africa to the different African diaspora communities.
This event will be a follow up to our previous events focusing on the African food systems. This includes a conference in 2015 (5th November) at the European Parliament on "Food and Gender Implications in Global Food Systems" and another in 2014 (16th October 2014) on "Food and Power; the hunger games in Sub-Saharan African politics".For this event, we will bring together development experts, policy makers, financial experts, African diaspora entrepreneurs and communities, to discuss the role and potentials of the African diasporas in the fight against food insecurity in Africa. We also intend to have an exhibition of African foods sold in the Diaspora food market, to help participants and policy makers understand the volume of this trade and the inherent potentials.
In September 2015, the global development community and all international actors met and defined the Post-2015 Development Agenda. Among the 17 Sustainable Development Goals adopted, reducing poverty and hunger ranks high, thus engaging all stakeholders in insuring a sustainable change is achieved is a necessity. Hence hosting this event at this time, is also about applying innovative approaches in achieving the aims of the SDGs. You will find additional information about the works of our organization via our website: www.thefoodbridge.org.
If you are interested in collaborating with us on this event, please contact us
Maureen Duru
The Food Bridge vzw
FAAB Office
323 Rue Progress,1030 Brussel Belgium
0032 489 182 780
This email address is being protected from spambots. You need JavaScript enabled to view it. ,
This email address is being protected from spambots. You need JavaScript enabled to view it.
Gino Brunswijck, Policy Officer AEFJN International Secretariat
174, rue Joseph II
B – 1000 Brussels
Belgium
Tel. +32.(0)2.234.68.10
Fax +32.(0)2.231.14.13
This email address is being protected from spambots. You need JavaScript enabled to view it.
Griet Bonne
Federation of Anglophone Africans Belgium (FAAB)
Vooruitgangstraat 323,
1030 Schaarbeek
www.faabvzw.be
Tel: 02/218 84 46
Fax: 02/218 84 46
This email address is being protected from spambots. You need JavaScript enabled to view it.
This email address is being protected from spambots. You need JavaScript enabled to view it.
The Helping Hand Project
In collaboration with Kwabre Ne Sekyere Belgium,Mfantesman vzw,Voice of Women International, Kente FM and other African organizations, we are organizing "The Helping Hand project",is an action started in 2016, aimed at feeding the homeless in the Brussels area. We are in need of volunteers to help with the cooking, packing and distribution of food to the homeless and needy. We are also still looking for sponsors for this project. We do not accept funds but prefer sponsorship in the form of donations of desired food items, food packaging materials. if you are interested in giving a helping hand, contact us on This email address is being protected from spambots. You need JavaScript enabled to view it.